The Bellevue Library ideaX Makerspace features introductory workshops and drop-in sessions for collaboration and creation. The space encourages creativity through art, design, coding, recording, and more through emerging technologies, traditional mediums and explores the space between.
See Bellevue Library's events page for availability.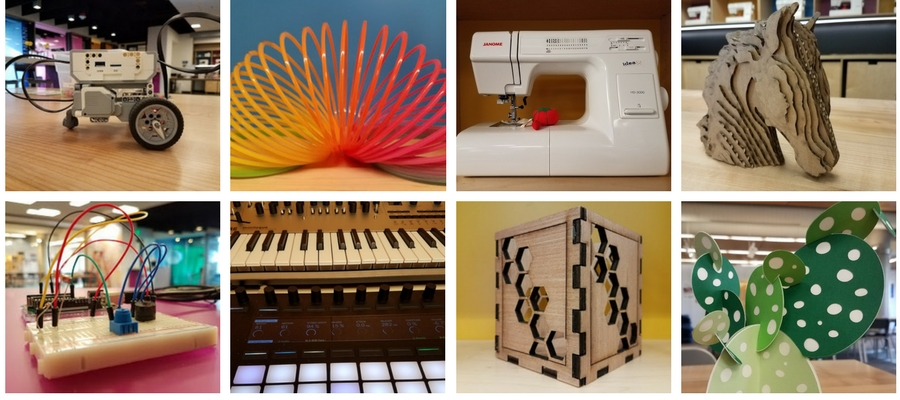 What is the Makerspace?
The Makerspace is a library-operated workspace where people are invited to come together to learn, create, and collaborate. 
Virtual Tour
Take a 3D tour of the Makerspace! Use the small icon on the bottom left to switch to walk through, dollhouse, and floor plan views.
Partners
The Makerspace was made possible by generous donations from the KCLS Foundation and its funders.