Start by choosing either an all-access card or an online library eCard. There may be some restrictions based upon where you live. Not sure which is the right card for you? See Which is right for me? below.
All-Access Card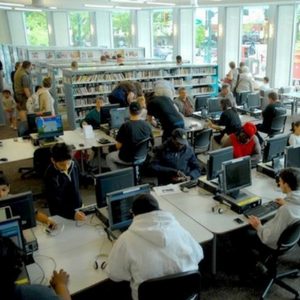 Use the entire collection, including books, eBooks, DVDs, CDs, audiobooks, print and digital magazines, streaming video, and databases. Reserve and use public PCs and printers at KCLS libraries, even remotely. If you already have a KCLS library card, you have an all-access account.
Who can get an all-access KCLS library card?
Apply in advance online for an all-access card, finish by activating your card in person at any KCLS library.
After you apply for an all-access card online, you will receive a library card in the mail. Before you can use your all-access card, you will need to visit a KCLS library with proof of address and photo ID that shows your date of birth. See our downloadable application for complete details. 
Online Library eCard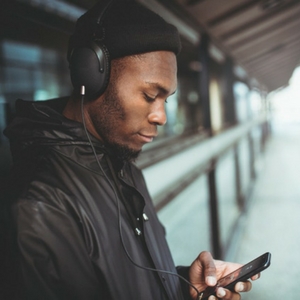 If you are a King County resident or property owner (outside of Seattle, Hunts Point or Yarrow Point) but do not yet have a KCLS account, apply instantly online for a KCLS eCard. Get immediate access to online resources: eBooks, downloadable audiobooks, streaming video and music, test preparation, resume help, and tutoring within minutes.
Your new account number and PIN arrives quickly by email. Later you will also receive a confirmation number by mail. You will need to go to kcls.org/confirmaccount and provide the confirmation number from the letter in order to confirm your account.
Which is right for me?
All Access Card
Available to King County residents and property owners, outside of Yarrow Point, and Hunts Point, but including Seattle. Residents of reciprocal library communities may also apply.
Apply online, confirm in person
In-library check out, print books, magazines, CDs, DVDs 
Reserve and use public computers 
Printing
Online library of eBooks, magazines, films, and music 
Online learning, classes, tutorials, languages, test prep, and certification 
Databases, research, and business and investment information
Online Library eCard
Available to King County residents and property owners, outside of Seattle, Yarrow Point, and Hunts Point
Apply and confirm online
Use your account immediately
Online library of eBooks, magazines, films, and music
Online learning classes, tutorials, languages, test prep, and certification
Databases, research, and business and investment information