Searching for a new career? We're hiring! Learn about job opportunities at the library and apply.
We're seeking innovative, talented people with diverse backgrounds to join our team.
The King County Library System is one of the busiest library systems in North America. We create opportunities by connecting people to materials, resources, technology, and services.
The library serves a diverse geography of more than 1.5 million people. We hire people who have a customer service mindset. Together, we help our communities prosper and grow.
Find out how you can play a role in our work. Browse current job openings. Fill out an online application and include your resume and cover letter to apply.
We provide access and reasonable accommodations for persons with disabilities. Need an accommodation to apply or interview? Call (425) 369-3224 or email employment@kcls.org.
How to Apply
Fill out our online application. You'll need to create an account on the Government Jobs website.

Go to the applicant login page and select  "Create an Account."
Complete all account information fields then click "Create."
Go to the "Current Job Openings" page and select the job that you want to apply for. Click  "Apply."
Complete all sections of the application. An incomplete application may disqualify you from the application process.
Have you applied for a job at the library before? You can edit your saved application.
Is this your first time applying? You can upload a .pdf, .text, or .doc file.
Fill out the "Education and Work Experience" sections with the relevant details. Do not use "see résumé" as a response on the application. Your résumé does not substitute for incomplete "Education and Work Experience" sections.
Save or discard your changes at each step by using the buttons at the bottom of the screen.
Certify and send us your application by clicking "Accept." You will receive an email verifying that we've received your application.

No. We only accept paper applications as an Americans with Disabilities Act (ADA) accommodation. 

Need an accommodation to apply? Call (425) 369-3224 or email employment@kcls.org.

We only accept applications for current job postings.

Interested in a position that is not currently posted? Sign up to get notified when new jobs open at the library. Go to our online application site. From the menu, choose "Job Interest Email Notification." Select the types of jobs you're interested in.

No. You must complete and submit an application by the closing date and time.

List each position separately in your application.
Working at the King County Library System
We're a team of more than 800 employees. We provide service at 50 library locations and at community outreach sites. We connect with people wherever they are through online events and customer service. Support department staff work from a Service Center and Distribution Center.
We serve the:
cities (except Seattle),
towns,
tribal lands, and
unincorporated districts of King County.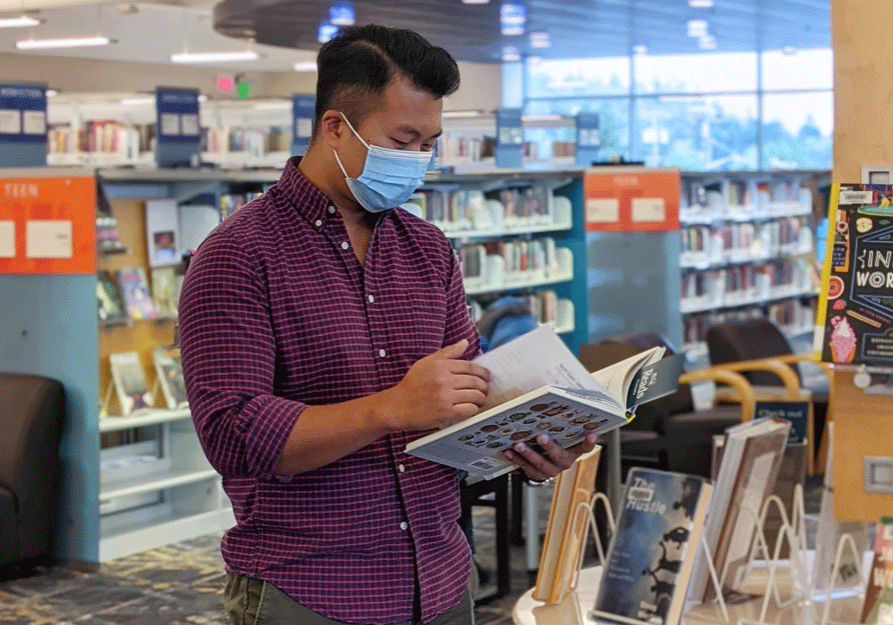 Diversity, Equity, and Inclusion (DEI)
Community Demographics
More than 1.5 million residents live in our service area. Almost half identify as Black, Indigenous, or People of Color (BIPOC). About one-third speak a language other than English as their first language.*
Values
We value diverse perspectives, lived experiences, and cultures. We're committed to the full inclusion of all qualified individuals.
We seek applicants that reflect the diversity of the community we serve. We encourage people of all backgrounds to apply, including:
BIPOC,
Immigrants,
Refugees,
Women,
LGBTQIA+,
Individuals with disabilities, and
Veterans.
Accessibility
We provide access and reasonable accommodations for persons with disabilities. Need an accommodation to apply, interview, or perform essential job functions? Call (425) 369-3224 or email employment@kcls.org.
*Data from a 2022 DEI Demographics and Language Report of our service area.
The library offers comprehensive benefits as part of the total employee compensation package. We provide:
a competitive salary,
health and wellness benefits, and
resources to help you plan for your future.
Expand sections below to browse a list of available benefits.
Frequently Asked Questions
Yes.

All employees get paid time off for:  

Vacation  
Sick  
One "floating" holiday that employees can choose when to use 

We recognize 11 holidays each year. All full-time employees get paid time off for all holidays. Part-time employees get paid holiday time off if the holiday is on a day they work.* 

*Unless covered by a union contract. 

All employees who work 20 hours or more per week must participate in state retirement benefits. We sign new employees up for the Washington State Public Employees' Retirement program. The system is also known as PERS. Employees can choose either the PERS 2 or PERS 3 plan. Both the library and the employee contribute toward PERS retirement benefits.  
 
All employees can participate in a deferred compensation 457(b) plan with Empower Retirement. This is a voluntary retirement savings plan. It's a convenient, tax deferred opportunity to save for your retirement through payroll deduction.

All employees who work 20 hours or more per week are eligible for health and dental insurance.

Employees can choose from different plans: 

Premera Medical (PPO) + Vision 
Premera Qualified High Deductible Health Plan (QHDHP) + Vision 
Kaiser Permanente (HMO) + Vision
Delta Dental

You can also add eligible dependents and domestic partners to your plan.

Yes. Employees who work 20 hours or more per week can get one of these pre-tax benefits. The type of account you can sign up for depends on the health insurance plan you select.  

If you sign up for the Premera Qualified High Deductible Health Plan: 

You must sign up for an HSA. 
You'll receive a $1,500 annual contribution from the library in your HSA.*

*Employees starting after January receive a prorated contribution. 

If you sign up for the Premera PPO or Kaiser HMO health plan:

You can sign up for an FSA. 

Yes. If you qualify for benefits, you may choose to sign up for a Dependent Care Spending Account. You can enroll in a payroll deduction for pre-tax savings on child or elder care.