In this series of interviews, we explore stories from immigrant/BIPOC*/women business owners who have adapted during the pandemic. The purpose is to learn and connect through shared experience. In this interview, Jo Anderson Cavinta (Diversity Services Coordinator at KCLS), spoke with Jing Jing and Scott, owners of an Asian bakery, deli, and grocery.
*BIPOC means "Black, Indigenous, and People of Color."
Meet Jing Jing and Scott, Asian Bakery, Deli and Grocery Owners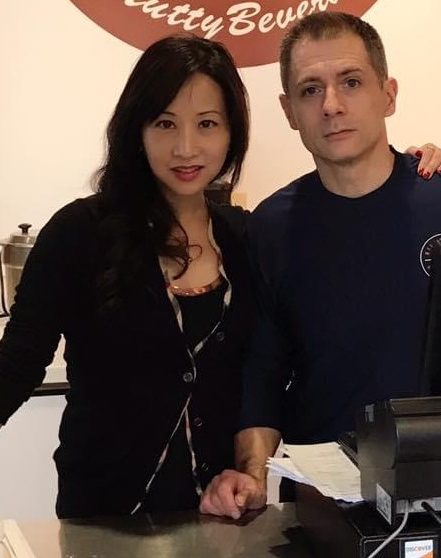 "I'm originally from Shanghai, China and I've been in the U.S. for over 25 years." After meeting her husband Scott, a Seattle native, Jing Jing immigrated here and now they have two college-aged children and a thriving business. "We opened the store in 2010 on the eastside," which at that time was much needed, "in 2013, we added a bakery and deli." During the summer of 2019, they added an online store and home delivery service, a move that prepared them for the unexpected. 
Then COVID-19 hit.
Through family and connections in China, "we heard of COVID way before. No one knew what this was," but Jing Jing knew it was better to be safe than sorry. "I was really scared, I didn't want to get sick or my children and parents," who are in their 80s. They followed the swift action of Asian countries, ordering masks and gloves for their employees and customers. Wearing them in the store was required. "All the Chinese people loved it. We explained to them, it's not just for you, it's for others. We're helping you help us."
Still, the dine-in deli had to close and many of their friends who owned restaurants in the area were losing 80 to 90 percent of their customers. "We tried to help them by selling and advertising their products.... things that could be made and frozen, like humbao." They managed to keep employees working, transitioning them to home delivery. When friends' restaurants closed, they offered part-time work to their employees.
A turning point.
The mask and glove requirements and vigilant cleaning paid off. "We're a small store, a lot of regular customers shop here and they trust us. People were very supportive and our employees were happy, they felt safe."" Jing Jing even gained customers who heard about their strict policies. Asian elders who wanted to continue shopping felt safe going to their store. Those who couldn't were able to order home delivery with help from their kids.
The online store they added the previous year kept the store going. "We got a lot of phone calls from customers and I got to know what they really needed." They stocked rice, dried noodles as well as frozen meats and other foods.
The road ahead.
Jing Jing explained, "this changed our business model. We're definitely going to do more delivery and customers will want to continue." Business is expanding."We currently deliver from Renton to Mill Creek and Sammamish to Seattle. UW students like the same day deli items, noodles, fruits and vegetables."
They'll continue to support the community. "At the suggestion and with the help of Chow Bus delivery service, we were able to assist in providing meals to the Bellevue Police at the peak of the pandemic shutdown last Spring." Jing Jing's husband Scott added, "If small businesses have the resources, we then share those resources. Anything small businesses get, we will give the benefit right back. The community is our customers." 
Support your local small business community! For more financial and small business resources, visit Invest in Yourself.  
The Welcoming Center for immigrants, refugees and new arrivals connects you to the people and resources in the area you live.