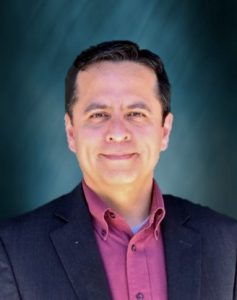 The King County Library System (KCLS) welcomes Sergio Razo as the new director of information technology services (ITS). Razo will assume the role on April 26, and will report to KCLS Executive Director Lisa Rosenblum.  
Razo comes to KCLS from Walla Walla Public Schools where he served as the director of technology and library services. He has worked in library systems, public school and higher education, and other business environments. Razo brings a wealth of expertise to KCLS in systems and network management, project management and IT architecture planning.
Razo graduated from Central Washington University where he earned a bachelor's degree in administrative management and business education with a concentration in information technology and finances. He also holds a bachelor's degree in foreign languages from Central Washington University. Outside of work, he enjoys classical and jazz music, nature and spending time with family and friends.
"Sergio's strong background in information technology will serve KCLS well," stated KCLS Executive Director Lisa Rosenblum. "He is uniquely positioned to lead our ITS department into the future, and we are excited to welcome him to the team."
"Technology plays an increasing role in today's world, and I am passionate about harnessing it to find ways to innovate, collaborate and inspire growth," stated Razo. "I'm delighted to join the King County Library System, and I look forward to using technology to further enrich our communities."