Did you know you can use your KCLS library card to get free passes to 3 kid-friendly local museums? Click on Books & More, and then click on Museum Passes in the far right column under the Services category. Or just go right to the registration page.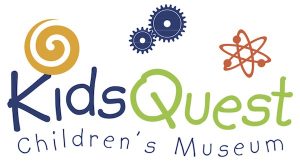 Museum passes are available for The Washington State History Museum in Tacoma, the Bellevue Arts Museum, and KidsQuest Children's Museum in Bellevue. They all make great family outings. Follow the links to check out their websites and make plans to visit (for free! with your library card!).
And here's a tip: When you're looking at available dates for free passes, be sure to note which days the museums are free to the public. For example, it may look like there are no free passes available for BAM on Friday, June 3, but BAM is actually free to all the first Friday of every month. It's also helpful to check the museum's website to see when they have special events and programs being offered (and if there's an extra charge for those).
Libraries and museums - they go together like Elephant and Piggie.