Did you know you can use your KCLS library card to get free passes to local museums? To claim free passes, just go to the museum passes registration page. You will need your library card number and PIN. 
Here are a few tips:
New museum passes become available every day at 2:00 pm. There are a limited number of tickets and they are often claimed very quickly. For the more popular museums, you should go to the museum passes registration page right at 2:00 pm to get tickets for two weeks in the future.  
You can find details about each museum's requirements, limitations, and other information on the museum passes registration page. Each museum is different, so be sure to read the instructions carefully.
If you need help with free museum passes, visit your local library or call Bellevue Library staff at 425-450-1765.
Follow the links below to check out the museums' websites and see what they have to offer. Most have free days when the museum is open to the public at no charge, so be sure to look for that information. 

 The Museum of Flight in south Seattle 

 Northwest African American Museum in Seattle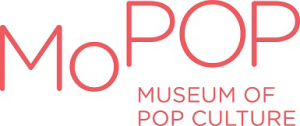 MoPOP Museum of Popular Culture in Seattle 

Seattle Art Museum
Seattle Aquarium

Washington State History Museum in Tacoma
Bellevue Arts Museum

KidsQuest Children's Museum in Bellevue
Libraries and museums -- we go together like Elephant and Piggie!