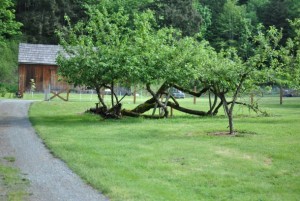 SoCoCulture is a coalition of arts, heritage and botanical organizations throughout South King County, all working together to connect King County residents to the cultural vitality of the area. In this guest post, Barbara McMichael shares details on a brand new program created by a group of South King County historical organizations:
Ask the executive director of any local historical house museum and they'll tell you: if they had a nickel for every time they met somebody who said, "I've always meant to check that place out," they'd never have to apply to 4Culture for Sustained Support funding again. Drawing new visitors into these beautiful old landmark residences means that the nonprofit organizations running them have to go beyond hosting the traditional tours and teas.
Over the next few months, three historical sites are piloting a new initiative that was proposed by SoCoCulture and quickly grew into a generous collaboration among several cultural organizations in South King County. Bookmarks & Landmarks aims to bring readers to the following sites by hosting events that discuss books dealing with some of the themes that each site strives to interpret.
...  Pre-registration is required to take part in any or all of these Bookmarks & Landmarks programs, but participation is free, thanks to the generous sponsorship of 4Culture, the King County Library System, Humanities Washington, and realtors Kathi Jones (John L. Scott) and Vickie Chynoweth (Keller Williams).  (Full story)