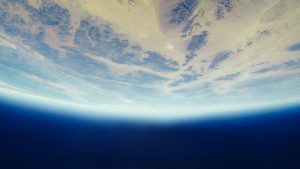 Yay, Earth!
There are many ways to celebrate Earth Day (April 22), as I'm sure you know.  However you choose to celebrate, if you do choose to celebrate, a good book makes it even better.
A few titles are below; the full list can be found on the KCLS Earth Day Reads For Adults booklist.
Wangari Maathai accepted the Nobel Peace Prize in 2004 for her "contribution to sustainable development, democracy and peace." A year before her death she wrote this book about the spiritual values across faiths that foster healing for ourselves and the planet.
Photos of the Earth from the International Space Station, with humorous commentary about life in zero gravity, written by astronaut Chris Hadfield.
The Wild Trees (eBook)

Part botany, part adventure, utterly fascinating; if you're into trees. Richard Preston explores the world's tallest trees and the people who climb them.
31 previously unpublished or little known essays, speeches, and articles by the Grand Dame of American environmentalism.