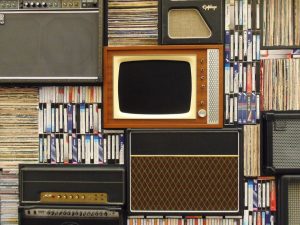 So many people don't even have televisions or TV service these days but I have fond memories. As Thomas Wolfe implied, I'm not sure if you can ever go home again...and is anything as good as you remember it was as a child? But here are some of the shows I loved: My Favorite Martian

KCLS has Saturday Night Live when it used to be good that I would leave a party to go watch it! And wasn't Laugh-in's Ruth Buzzi a precursor of Gilda Radner's Emily Litella?
But my favorite shows as a kid were Twilight Zone and Outer Limits. That Rod Serling, was he sexy or what? KCLS has The Twilight Zone and a biography from his daughter's perspective, As I Knew Him


And I loved The Flintstones! And That Girl! All the good shows and we were only allowed two hours a week for "the idiot box" as my father called it. Child abuse!


Another great show that made me think life as an adult would be so cool was The Dick Van Dyke Show!

Mary and Rhoda gave me confidence to be on my own and was a great show! The Mary Tyler Moore Show

Don't see one of your favorites? Look at Encyclopedia of Television Shows, 1925 Through 2007