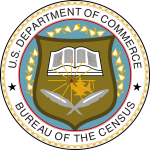 This post will be periodically updated to include new information (last updated March 17, 2020).
Versión en espanol/Spanish version
Read on for information provided by the U.S. 2020 Census.
Complete the Census online now
What is the U.S. Census?
The U.S. Census counts every resident living in the United States. It is mandated by Article I, Section 2 of the Constitution and takes place every 10 years. The 2020 Census will provide a snapshot of our nation—our population, where we live and so much more. Census results help determine how billions of dollars in federal funding flow into states and communities each year. The results determine how many seats in Congress each state gets. General information about the Census is available in 59 languages.
By April 1, 2020, 95% of households will receive their census invitation in the mail. The invitation is to respond online. Some households will also receive paper questionnaires. Additional reminders to respond will arrive in the mail. After a final reminder postcard, a census taker will follow up in person.
The Census Questionnaire
Beginning in March 12, 2020, everyone will have the option of responding to the questionnaire online, by phone or by mail. Online and phone responses can be made in English and 12 additional languages - Arabic, Chinese, French, Haitian Creole, Japanese, Korean, Polish, Portuguese, Russian, Spanish, Tagalog and Vietnamese. To respond by phone or request a paper questionnaire (available in English or Spanish), call the Census Bureau's Toll-Free number, 844-330-2020. To respond in English by Telephone Display Device (TDD), call 844-467-2020.
Who to Count
If you are filling out the census for your home, you should count everyone who is living there as of April 1, 2020. This includes anyone who is living and sleeping there most of the time. If someone is staying in your home on April 1, and has no usual home elsewhere, you should count them in your response to the 2020 Census.