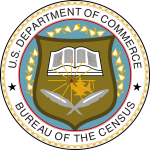 This post will be periodically updated to include new information (last updated December 1, 2019).
Versión en espanol/Spanish versionopens a new window
Read on for reliable information for the U.S. 2020 Census.
What is the U.S. Census?
The intent of the 2020 Census is to count everyone living in the United States. This count includes people experiencing homelessness or living in transitory locations. The 2020 Census will provide a snapshot of our nation—our population, where we live and so much more. Census results help determine how billions of dollars in federal funding flow into states and communities each year. The results determine how many seats in Congress each state gets.
When will the 2020 Census take place?
Beginning in March 2020, everyone will have the option of responding to the questionnaire online, by mail or by phone. Online and phone responses can be made in English and 12 additional languages. To respond in English by TDD, call 844-467-2020.
By April 1, 2020, 95% of households will receive their census invitation in the mail. The invitation is to respond online. Some households will also receive paper questionnaires. Additional reminders to respond will arrive in the mail. After a final reminder postcard, a census taker will follow up in person.
Get Access at Your Library
All libraries provide free computer use with your library card and anyone can access Wi-Fi free in the library. You are welcome to come to the library to learn more about the Census.
The Census is Hiring
Currently, the U.S. Census Bureau is recruiting thousands of people to assist with the 2020 Census.