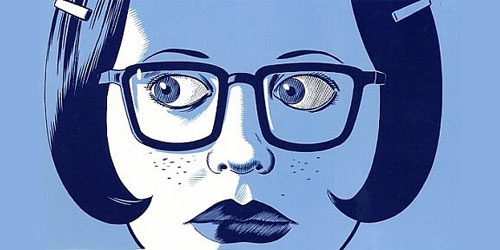 Every generation seems to think that "things were simpler when I was a kid." Are you sick of hearing people say, "before texting, kids talked more with their peers," or "before video games, kids spent more time outside"? How much truth does this hold for today's teens and their parents?
The media reports on an endless fear-mongering fest of "cyber-bullying," "slut-shaming," and online predation - not just of teens, but of women in general. Has the internet really made us nastier towards one another? This question may never be satisfactorily answered, but the apprehension surrounding technology is not new. New technologies will always inspire resistance in those guarding against privacy, especially the privacy and sanctity of women. Combine this with age-old anxieties about teenagers, and you have great source material for some excellent non-fiction!
Before becoming a bestselling author, Nancy Jo Sales' reporting in Vanity Fair magazine inspired the excellent Sofia Coppola film "The Bling Ring" (2013) about a group of fame-obsessed teenagers who broke into the homes of Hollywood stars in 2009 and stole $3 million worth of stuff. Her new book, "American Girls" (2016), proves that Sales knows a thing or two about what makes teenage girls tick.
Peggy Orenstein has written extensively on women and girls, and the pressures of navigating work, family, and love in American culture. In "Girls & Sex" (2016) Orenstein argues that everyone - including parents, men, and boys - bears a responsibility to ensure that girls grow up safe, informed, and empowered.
Feminist Leora Tanenbaum has been credited with inventing the term "slut-bashing". Some view this as the predecessor to the term "slut-shaming", now used widely to describe the act of publicly attacking or shaming a woman for real or imagined sexual activity. In "I am Not a Slut" (2015) Tanenbaum argues that today's internet culture has made it easier than ever before to bully, stereotype, and destroy women.
Of all the writers discussing the entwined issues of parenting, sex, and the internet, Danah Boyd is perhaps the least alarmist, most reasoned of all. She started out in the tech industry (notorious for its lack of female representation), but later became interested in youth and how they use technology. She advocates for common sense tactics while parenting teens, believing that ultimately, we need to relax, and see technology as an aid and not an obstruction to the healthy socialization of teens.
---
While reviewing these books, it struck me how many of the above authors concern themselves with mostly white, affluent girls. Danah Boyd is unique, and did a great service to us in her fieldwork by interviewing teens across the socio-economic spectrum for her book, "It's Complicated" (2014).
This booklist needs to be longer, to include titles about what girls of color or GLBTQ girls face in the teenage landscape. One thing is for sure - it's a jungle out there, even for members of the majority. There are a growing number of books written by and about members of the GLBTQ community, for example, detailing the experience for a mainstream audience. We have much to learn about how our increasingly wired world responds to and treats all communities of women, in all their diversity.