For me, every season has its own genre of music. In the fall, my ears yearn for moody New Wave troubadours like The Psychedelic Furs. Winter finds me filling my kitchen with the smells of hearty stews and the sounds of classic folk rock like Simon & Garfunkel or Leonard Cohen. Springtime is even better with 1960s French pop artists like Jacques Dutronc and Claudine Longet accompanying me on my first park strolls of the season. 
And summer? Summer is for the infectious, energetic, hyper percussive funk albums of the 1970s!
With Freegal Music, KCLS cardholders can stream music for up to 12 hours per day and download 5 songs per week for free! I've been maxing out my Freegal downloads all summer, gradually amassing an awesome collection of funk and soul albums that have been my go-to soundtrack for picnics and lazy lakeside days these past few months. Here are just a few of my favorites...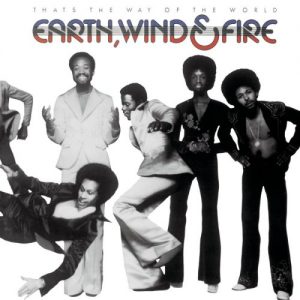 That's the Way of the World by Earth, Wind & Fire
With irresistibly danceable songs like "Shining Star" balanced by slow, silky numbers like "Reasons" and that iconic title track, EWF's triple platinum 1975 classic is sheer perfection.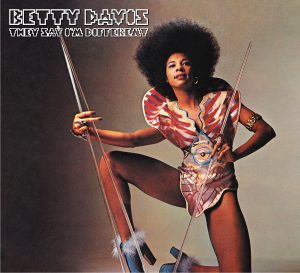 They Say I'm Different by Betty Davis
Vacillating between bluesy screams and sultry murmurs in songs like the radical and subversive "He Was a Big Freak", long lost funk pioneer Betty Davis is a visionary, blistering talent years ahead of her time. 
Some might consider the smooth, lounge-y vibe of this record a bit on the cheesy side, but I think it's a perfect beach day album with just the right amount of cheese! Wah-wah guitar effects and synthesizers abound, creating a playful but laid back vibe that'll make your worries melt away. 
I had no idea who William Onyeabor was when I first heard his preening disco masterpiece "Fantastic Man" at a pizza parlor earlier this summer, but the song rocked me so hard that I think I scared the bartender when I approached him to demand the name of the artist. The enigmatic Onyeabor's compositions are unusual but completely catchy, and I think my summer became measurably better once I discovered his music.