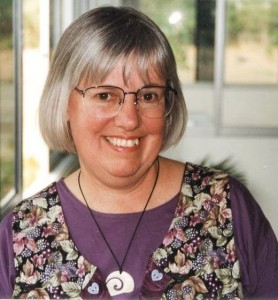 Do you want to entertain as well as educate the kids in your life?  Do you want to be the grown up kids turn to for a silly story when things are slow?  Well, do we have a class for you!  Parents and caregivers are invited to attend a free workshop presented by the gifted story teller and author Margaret Read MacDonald.  The classes will be at various libraries from March through June of 2016.
Margaret taught me a story 20 years ago about a little bird that flies up an elk's nose and makes him sneeze.  She taught it to me in about 5 minutes and I've never forgotten it.  I've shared that story with many, many children over the years to much laughter and sneezing and she can do the same for you.
You will discover ways to use storytelling as a tool for early literacy.  You will also learn how to tell seven short audience-participation folktales, then connect those tales to your classroom curriculum.
This workshop is 2 hours long and provides 2 STARS (State Training and Registry System) credit hours in Curriculum and Learning Environments or Program Planning and Development.  But it is open to any adult who wants to learn some engaging story telling techniques.  Registration for each workshop opens two weeks before the class.