So you're interested in getting an MOS 2013 Certification? Excellent! Knowing what skills are measured for a particular software test will help you better prepare for success.
The self-assessment tool describes what skills are measured in each of the MOS Certification tests, helps you develop a study plan, and provides links to other, good preparation resources.
Download the self-assessment tool for the software test(s) you're considering taking:
Here's a glimpse at how the form looks and works: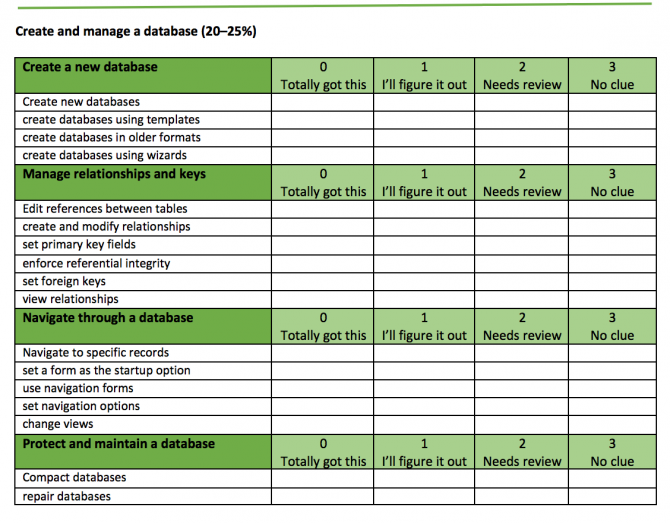 A couple more helpful tips:
You may take up to two (2) MOS Certification tests on a given test date at KCLS
If you plan to take more than one test, consider studying for no more than two tests at a time
Find more study materials and information on upcoming MOS Test Dates here.