Note: Gary Wasdin, the former director of King County Library System, left KCLS in March of 2017.
It's summertime! Even now as an adult summer evokes the idea of relaxation and rest. It's time to slow down and take time to enjoy things that make us happy. Here in the Pacific Northwest summer is especially great as it is such a spectacular time of year. July and August are the reason many of us live here.
For me, summer is about escape. Whether that escape is literal or figurative, it's about getting away from the routine and exploring something new and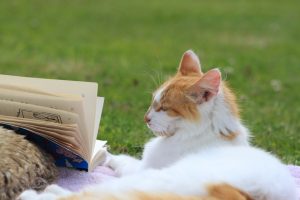 unknown. Sometimes it's about taking a trip, travelling someplace new to encounter a different way of life. At times it's driving out into the mountains to enjoy the solitude of nature and an energizing hike. And now and again, it's an escape into a book, reading about something new and unfamiliar. (And sometimes it's all three of those at once!)
Let's face it, the world is a stressful place. In order to thrive we must make time to get away, and reading is one of the best and easiest ways to do just that. When we immerse ourselves in a good book, we lose the chaos around us even if just for a few moments. We are caught up in a tale of new characters in a different place and time. Fiction or nonfiction, both can whisk us away the moment we start reading. Although it won't solve any of the issues going on in our daily lives, it can certainly help to clear our minds and give us a fresh perspective.
Very often I run into people my age who tell me how they just don't have time to read anymore. Between work, family responsibilities, meals and sleep, our lives are packed full. But taking just an hour each day to read can enhance everything else going on in our lives. It won't happen on its own. We have to make time to read and make a commitment to reading. At least we do at first. Eventually it becomes second nature and we find ourselves craving that alone time to get lost in a book. All you have to do is take that first step!
KCLS has made that first step much easier and much more enticing. Now through August 31, adults can participate in the annual Summer Reading Program! Yes, it's the same program you likely participated in as a kid. Sign up, read some books and win some prizes. There's no better time than today to get started. Visit us online to sign up, and then keep track of what you read over the summer months. Of course, reading is its own reward…but we've added some additional rewards as well. For every book you read this summer, just log it in your online account along with a rating and comment. Each time you do, you are entered into a drawing. At the end of the program, each library will draw one lucky winner who will receive a $200 Visa gift card courtesy of the KCLS Foundation.
Get started right now by signing up on the Adult Summer Reading page. In addition to great books, you will find lots of fun programs and classes going on in all of our libraries. And if you don't relish the idea of lugging heavy books around with you, remember that we have a fantastic collection of eBooks just waiting for you to download to your favorite mobile device.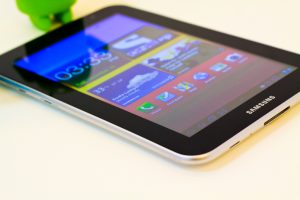 Here's a tip...think you don't have time to read? Give audiobooks a try! we have them to borrow or download. It's a great way to pass the time while sitting in traffic.
Reading has never been this easy…or this rewarding!
Have a great summer and Happy Reads!