My childhood summers were spent devouring books by flashlight during thunderstorms, in home-made blanket forts and sandy beach chairs during family vacations. I couldn't wait for the freedom to read whatever my little heart desired and excitedly embraced reading challenges for the sheer joy of completing them but also the lure of personal-pan pizza prizes. If you experience similar nostalgia, you might be excited to know that the fun doesn't stop once your school days are behind you. The library offers summer reading fun for all ages and highlighted below are some of the programs that I'm most excited about.
#1. Reading Parties in the Park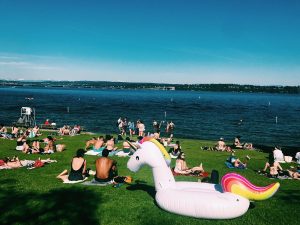 Is there anything better than reading outside on a sunny day? Bring a blanket, lawn chair or beach towel and your favorite summer read and join us as we listen to soothing music that compliments the reading experience! Reading parties are a great way to share your love of reading in a relaxing, fun atmosphere. Local DJs will share ambient, downtempo, neo-classical and relaxing cinematic sounds to add a unique dimension to reading in the park. These parties will take place across King County throughout the summer so look for one happening at a park near you.
#2. Trivia Night at Cole Street Brewery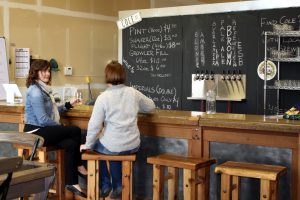 Enjoy great company and even better beer as your librarian hosts work hard to stump you with 10 rounds of trivia. Prizes and bragging rights go to the winning team. Ages 21 and older only.
Movie buffs and bibliophiles should stop by Cole Street Brewery on Wednesday, June 14 for a Books & Blockbusters themed trivia night. This trivia night covers actors, authors, and characters from popular books and film.
#3: Meow Fest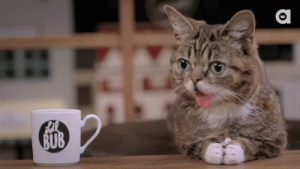 Love cats? Come join in the fun at Meow Fest 2: The 2nd Coming is Meow, Saturday, July 1 (1:00 pm – 4:30 pm) at the Covington Library.
Celebrate the awesomeness of cats at the library. There will be a screening of cat videos on the big screen, and you'll have a chance to adopt or learn more about fostering a new feline friend, plus other fun activities.