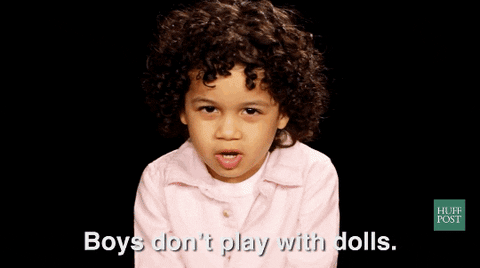 Is it true that boys only want to read books about boys? Or that girls only want to read "girl" books?
Of course it's not true. Gender alone does not determine our taste in books (or toys), right? And yet this happens all the time: someone holds up a children's book and asks, "Is this a boy book or a girl book?"
I think our world would be a better place if we could stop making assumptions about what kids want to read based on their gender. So I'm making some resolutions for 2017:
I will give boys opportunities to read stories where girls are the heroes.
I will give girls opportunities to read stories about science, technology, engineering, and math.
The next time someone asks me if a book is for boys or girls, I'm going to take a deep breath and say, "It's for kids." (Hopefully I'll be wearing this shirt at the time.)
For inspiration, I'm reading children's books with characters that defy gender stereotypes. If you'd like to join me, here are some suggestions:
This middle grade novel is about a girl named Obayda who lives in Kabul, Afghanistan, with her parents and three sisters. When her father is injured and suffers from depression, her mother asks her to pretend to be a boy to bring the family good fortune, a tradition known as bacha posh.
In this fun, rhyming picture book Teeny and her toad brothers must solve the problem of how to get their mom out of a bucket using the power of engineering! The only problem is, Teeny's brothers keep ignoring her ideas (or taking credit for themselves).
This is a middle grade novel in verse. The poems tell the story of Garvey, a boy who has no interest in sports and therefore a troubled relationship with his father. Garvey deals with his negative emotions by overeating, but in joining the school chorus he finds a new outlet for his feelings.