I've long been a fantasy and graphic novel nerd, but lately I've been trying to expand my reading horizons in a quest to be a "well-rounded reader." This has brought somewhat mixed results (I'm a little too squeamish to ever be a fan of true crime, for one!), but the plus side has been finding out that, to my shock and awe, I like poetry! I think this series of GIFs best represent my progression: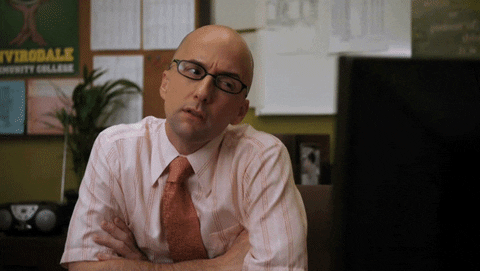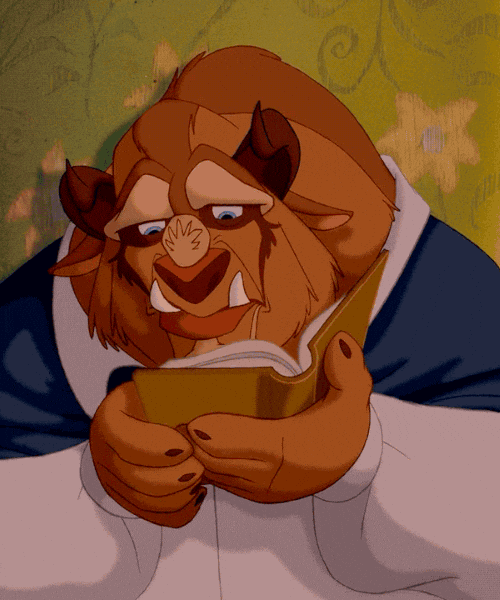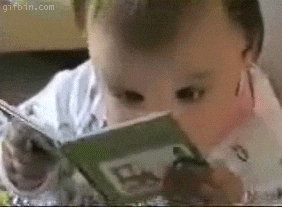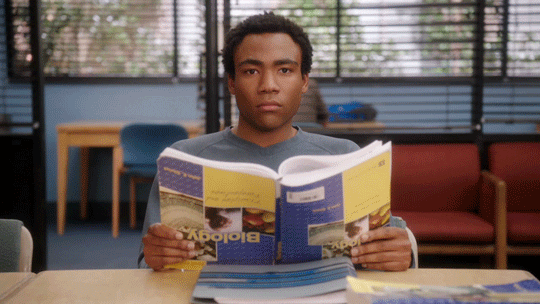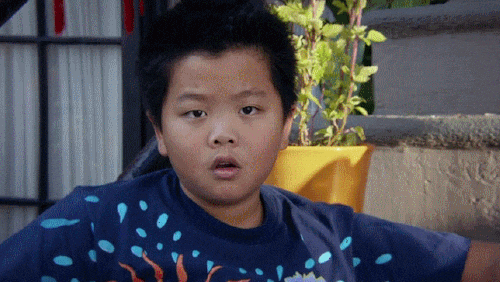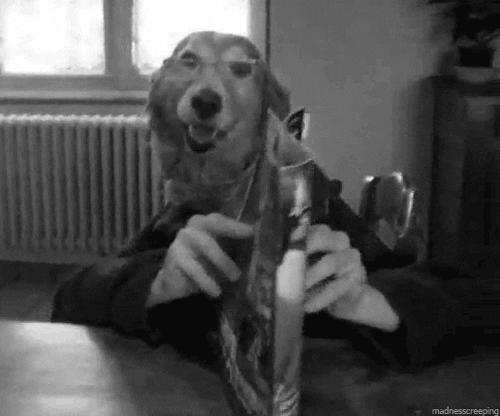 Now I have the problem of wanting to talk up my favorite poets but feeling totally unable to do them justice; my default seems to be just shoving a book into a person's hands and making inarticulate noises at them.
While I can't talk about the following books as eloquently as I might hope, however, I can say that they represent some of the poetry that has most affected me over the last year, which I still think about long after the reading. They tackle topics such as race, identity, feminism, and other big issues that effect people on both large social levels as well as more individually.
No matter who you are, if you are into thoughtfully examining these kinds of issues and are open to reading a bit of verse, you might find something of value in the following collections. My hope is that some will find themselves in these pages, and that others will find that these poems help them to step outside of their own bubble and to feel another person's experiences on a gut level that's beyond the intellectual.
---
Vivek Shraya is a writer and performance artist who was first nominated for a 2011 Lambda Literary Award for God Loves Hair. Shraya's newest effort, even this page is white, powerfully explores race, identity, gender and sexuality. True to her roots, the poems have a rhythm and a flow that feel like they would work well at performance pieces. That being said, though, reading them on the page is no less affecting!
Waheed's ability to express complex emotions and concepts in just a few words it is so mind-blowing. She describes the book as a "journey through warmth and sharpness. This collection of poetry explores the realities of multiple identities, language, diasporic life, the self, community, healing, celebration, and love." The last three points are what struck me; there is such beauty in the way much of this book focuses on not just surviving, but thriving. There is a hopefulness here- a kind of map for a way forward- that is so rare.
This book ripped my heart out, but in the best possible way. It is stark and uncompromising and beautiful and gut-wrenching as it explores what it means to be a Black citizen in America today. There's a definite reason it was nominated for the 2015 National Book Award for poetry!
Teaching My Mother How to Give Birth

Thank you to Beyoncé for bringing Warsan Shire to the national consciousness! Her poetry is beautiful, intense, affecting, and straightforward but nuanced. While this is a very slim book, each of its 34 pages has something powerful to offer.