Who here is a fan of science? *waves hand vigorously in the air*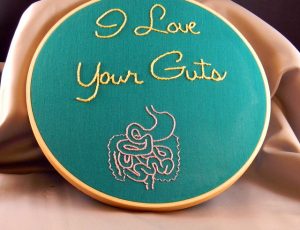 Awesome! I figured there would be a lot of us. Washington state is one of the US's scientific havens: we are major contributors to aerospace engineering, clean energy, cancer research, computer science, fisheries and wildlife study, forestry, self-driving cars (thanks, Elon Musk), and on and on and on.
Now, you may have heard that there's going to be a big ol' march on Earth Day to support evidence-based policymaking, science education, research funding, inclusive science, and access to information from publicly funded scientific research.
Well, around here access to information is a pretty important thing (along with diversity, education, and censorship). In fact, it's one of the first things mentioned in KCLS's mission statement:
"The mission of the King County Library System is to provide free, open, and equal access to ideas and information to all members of the community."
So, in honor of the Science March on April 22-- which includes 13 marches around the state and several hundred others around the world-- here are some of my very favorite books on science:
Written by brilliant theoretical physicist, Stephen Hawking, this book discusses the history of the universe and of scientific thought in an engaging and approachable way.
How I Killed Pluto and Why It Had It Coming

This guy. Mike Brown is the astronomer who, through a discovery and a series of unfortunate events, ended up getting Pluto demoted to the status of dwarf planet. Yes, he still gets hate mail from children about it.
Oliver Sacks is here to tell you everything you ever wanted to know about music and the brain, from a guy who got struck by lightning and suddenly became a concert pianist at age 44, to people with 'amusia' who can't stand the sound of music at all. A must read for music lovers and folks interested in medicine!
This heart-wrenching memoir by neurosurgeon Dr. Paul Kalanithi explores what happens when a gifted doctor is felled by a terminal cancer diagnosis while still in residency; stirring, insightful, and cathartic for those who have experienced loss.
What is the Science March?
Well, in part, it's a nonpartisan reaction to recent actions from the White House: budget cuts, censorship of researchers, and disappearing datasets, for one. But it's also about showing support for public scientific research, public science education, and diversity in science.
For more information about the March for Science, you can check out:
The Seattle Science March website,
The Science March DC Facebook page,
or these Twitter accounts: @ScienceMarchDC and @SciMarchSeattle.
Even Bellingham and the Tri-Cities are getting in on this!
Want to talk science? Leave a comment below!