Welcome back, Librarylanders! Are you ready for another adventure into the lives of library staff? Want to hear their secret thoughts? And get some book suggestions? This week we were lucky enough to snag some time with an amazing librarian and Latino community advocate who works in South King County.
Please meet: José García from Kent, Des Moines, and Woodmont!
---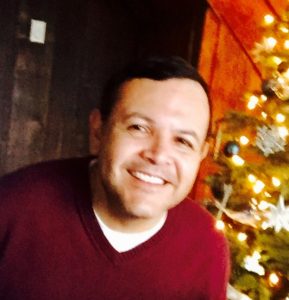 Name: José García
Position: Acting Regional Manager/Librarian Services Manager – Southcentral Region (Kent, Des Moines & Woodmont Libraries)
How long have you been in your current position?
Two years.
How long have you worked for KCLS?
10 years in August 2017.
What are your job duties in a sentence or two?

My primary duties are to serve as an advocate for Southcentral Region staff and to provide quality information & outreach services to the Cities of Kent and Des Moines.
What is your favorite book? Why?

Impossible to name just one, but one of my all-time favorites is Watership Down by Richard Adams, who recently passed away. Not only was it a fantastic story, but those rabbits taught me a lot about group and social dynamics.

More recently I was pulled in by The Rook by Daniel O'Malley (what a great debut novel!) and Ready Player One by Ernest Cline (LOVED the 80's references).


Team Book or Team eBook?

Both! I'm not the fastest reader; consequently my titles expire really fast so I typically have a backup format going to get me through the book.
In which Hogwarts house would the Sorting Hat place you?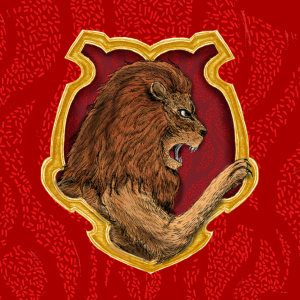 Griffyndor all the way! Although I do have some Ravenclaw qualities.
What is something you've learned in the last week?

That there are limits to how much information one can consume! =D With the current political climate, I've decided to curb my news consumption for my own sanity.
What's the last book, movie, or TV show that made you cry?

The remake of the 70s-80s show One Day at a Time on Netflix. The revamp casts a Cuban family at the center of the show, with Justina Machado in Bonnie Franklin's role. I cried not because of a particularly sad scene, but of laughter at the true depiction of Latino culture and her irreverent take on that same culture. It's a formulaic sitcom, but I'll take it, since I don't get to see a lot of brown people like me on television. (It looks like we have season one of the original One Day at A Time on DVD. - The Editor)

Where do you most want to travel, but have never been? Why do you want to go there?
I'm a foodie, so I'll travel anywhere with great food. The State of Oaxaca in Mexico has been at the top of my list for its gastronomic variety. I can almost taste the mole poblano now!
If money was no object, what would you do all day long?

Read and play tennis. But hopefully not at the same time.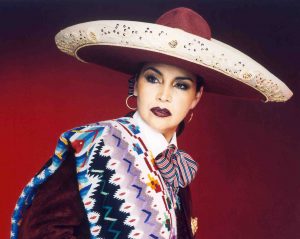 What is your favorite song?

Again, it's impossible to name just one, but recently I've been in a melancholy mood (winter might have something to with that), so I've been listening to a lot of Billy Holiday (on Freegal) and Spanish "rancheras," such as those with Mexican artist Chelo (on Freegal).
When you were a kid, what did you want to be when you grew up?

Honestly, I can't remember; however, I did start off as an accounting major in college, but when I found out about the CPA exam that ambition vanished.
If you could witness any event past, present or future, what would it be? Why?

Lately it feels like we're living in some alternate universe (Bizarro World anyone?), but I have hope for the future. 2020 to be precise.
What's your favorite thing about your job?

Being in a management position I like that I have a role in the decision-making process; however, it's my time on the Information Desk and out in the community where I feel I make the most difference.
I know a lot of your work centers on the Latino community in your area. What have you been focusing on lately?
As Co-Chair of the HoLA Committee (Hispanic or Latino Advocates), I, along with the rest of our committee members, am constantly looking at ways to better connect with the Spanish-speaking community. Our plan for 2017 is to work with Librarian Services Managers to identify areas, or groups, we should be reaching out to. Our membership is also actively involved in maintaining the Spanish section of the KCLS website and generating book lists of Spanish Language material for our public.
---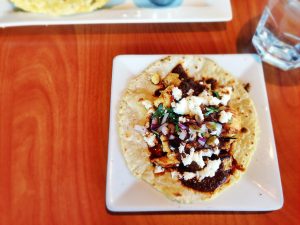 I don't know about you, but I'm still thinking about that mole poblano *drool*....
Thanks again, José! Keep up the awesome work!
Do you have any burning questions for library staff? Let me know in the comments!