When April temperatures sky-rocketed in King County this year, I was biting my nails. "Does this mean it will be 90 degrees every day this summer?!" Thankfully, that hasn't happened (yet), but for some of us locals, anything above 75 degrees makes us uncomfortable. Fear not shade dwellers, for we have many fun and practical solutions for you to beat the heat this summer.
Visit a free Cooling Center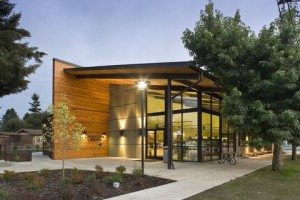 Air-conditioned public spaces are available all over King County, but the first one you should consider is the King County Library System! All 48 of our library branches are available during various times throughout the hottest parts of the day to provide divine cooling air (and free bottles of water at Fairwood and Kenmore !). While you're here, you can keep yourself busy by using our computers, free wifi, attending a program, reading a magazine, ebook, newspaper, listening to new music, watching streaming movies, catching pokemon... yeah, you won't get bored here.  If you can't make it out to us, WA State 211 has compiled a list of cooling centers in King County that will be open during extreme heat.
Visit a free Water Area

In addition to cooling centers, you can also find public water areas that give free access to wading pools, spray parks, and beaches. One of the more popular locations in the area is the Seattle Center International Fountain and Fountain of Creation wading pool.  WA State 211 and Parent Map have also compiled lists of others to check out.
Problem Alert!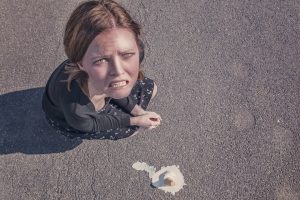 "But Holly, we can't always be out at water parks!"  Sad, but true. What do we do to make our living space more tolerable during those unbearably boiling days? Below are some helpful blog posts which share some insight.
2. Mother Earth Living: How to Keep Your House Cool Without Air Conditioning
3. WikiHow: How to Cool Yourself Without Air Conditioning
Permanent Solutions
If you're ready for a more permanent fix to keep heat out for good, check out these environmentally friendly solutions:
Break your dependence on fossil fuels with Passive Solar Cooling technology.
Fight the heat with home with insulation you can install yourself.
Learn tricks to make your house cool in the summer and warm in the winter while saving energy and money.
Last but not least - keep yourself healthy and safe! Here's a message from Dr. Robin Ikeda, Acting Director of The CDC's National Center for Environmental Health about staying safe in extreme heat:
Access the resources Dr. Ikeda refers to. If you need more information about staying safe in extreme heat, don't hesitate to ask one of our helpful librarians, or contact ASK KCLS for more info. Stay cool!