Who won the Pulitzer Prizes?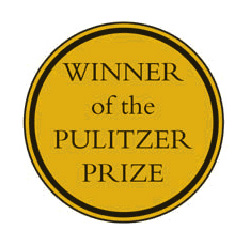 For Fiction the winner was The Underground Railroad.

While you're waiting for that book, you might want to read The Good Lord Bird, which was the 2013 National Book Award Winner. James McBride's novel takes a pivotal, troubled sequence in American history—John Brown's abolitionist campaign—and retells it in a voice as comic and original as any we have heard since Mark Twain.

Speaking of Mark Twain, My Jim by local author Nancy Rawles is a retelling of the story of escaped slave Jim from The Adventures of Huckleberry Finn from Jim's wife's point of view. It was selected as the book for Seattle Reads for 2009.


For History, the Pulitzer went to
Blood in the Water: The Attica Prison Uprising of 1971 and Its Legacy. As part of the movement against mass incarceration, you might want to read the "classic," The New Jim Crow.


The winner for General Nonfiction is Evicted by Matthew Desmond. This is a shocking expose of poor people trying to pay exorbitant rents; "even in the most desolate areas of American cities, evictions used to be rare. But today, most poor renting families are spending more than half of their income on housing, and eviction has become ordinary, especially for single mothers."

If you're tired of waiting for Hillbilly Elegy, try White Trash, a New York Times bestseller that examines class in U.S. society over 400 years.

Lastly, April being National Poetry Month, the Pulitzer prize for Poetry goes to Olio, which uses sonnet, song, and narrative to examine the lives of mostly unrecorded African American performers in history.

For poetry that explores the Black woman's experience, you might want to try the humorously titled, There Are More Beautiful Things Than Beyoncé, which The Washington Post called "brash" and "risqué."

View a list of these titles in available formats in the catalog.