On September 5, the current administration announced a decision to end the DACA (Deferred Action for Childhood Arrivals) program, and this cancellation is set to go into effect in six months, on March 5, 2018. Included here is reliable information to navigate what this means for DACA recipients and other folks impacted by this decision in Washington State.
What is DACA? What are Dreamers?
Deferred Action for Childhood Arrivals (DACA) has been a program established by President Obama in 2012 that granted a temporary protection from deportation known as "deferred action" to undocumented immigrants who came to the U.S. before the age of 16, resided in the U.S. since June 2007 and met other requirements. The 787,580 people protected under this program have been referred to as "Dreamers." 
For some more general information on DACA and Dreamers in the news today, check out this article from The Guardian. 
What does this mean for folks in Washington?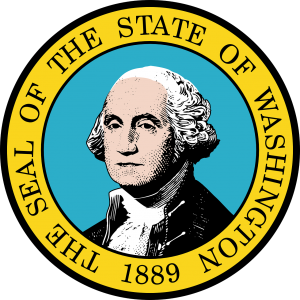 On September 5, the Northwest Immigrant Rights Project (NWIRP) issued a Community Advisory addressing this question. You can view the statement on their website.
The statement is also available to view in Spanish. This resource will answer a lot of questions for folks living in Washington that are already DACA recipients, such as: 
You can find even more information from NWIRP by visiting the area of their website dedicated to these issues.
Free Community Forums: "Options After DACA"
There are also a number of free community forums taking place around the state. These forums will offer more detailed information about this upcoming change in policy and will give the public a chance to:
Talk to an immigration attorney
Ask questions
Discover more resources
A list of these events lives on the NWIRP website for easy reference.
For those of us in the Bellevue area:
What You Need to Know About DACA

When: Monday, October 2, 7-8:30pm

Where: The Lighthouse Center

15530 Lake Hills Blvd., Bellevue (2nd Floor, across from the Lake Hills Library

For more info, contact trenton@lighthouse2001.org
Resources at Your Library
As always, your library is a great place to turn when you're searching for more information on this topic. Check out these resources:
Opposing Viewpoints in Context is one of the library's excellent databases that you can use to get a better grasp on the overall topic of immigration. Once you're in the database, just type "immigration" into the search field and behold! Viewpoint articles, topic overviews, statistics, primary documents, links to websites, and full-text magazine and newspaper article are right at your fingertips! 
Contact Your Reps
If you're interested in some good old-fashioned civic engagement on this topic, visit this website to find your representative to let them know how you feel about this issue. 
You can also read this advice from a former Congressional staffer for tips on the most effective ways to engage with your representatives. 
Stay in the Loop
For the most up-to-date information on the status of DACA, be sure to visit the Seattle Office of Immigrant and Refugee Affairs DACA resource page.