Spanish version / Versión en español 
Join KCLS in celebrating children, multiculturalism, and the importance of reading during the 8th Annual DÍA – Children's Day/Book Day!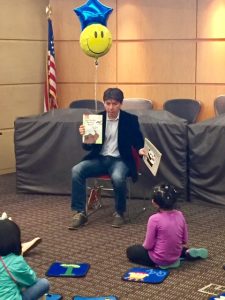 In 1996, Mexican-American author Pat Mora founded an initiative that celebrates children, reading, and honors cultural diversity. 
This initiative is called DÍA– Children's Day/Book Day, ( Día de los niños / Día de los libros) and is celebrated every year on April 30. ("DÍA" stands also for Diversity in Action.)
On Sunday, April 29 at the Burien Library, KCLS will celebrate DÍA with help from KOMO and UNIVISION TV. Enjoy special Story Times with our stellar guests, TV anchors Jaime Méndez, Paula Lamas and Ryan Yamamoto, who will be reading aloud at the Burien library on April 29 at 2 pm. 
Continue the fun with a multicultural Dance Party featuring the Gansango Music & Dance Company, Rhythms of India, the Bailadores de Bronce, and the Shahrazad Dance Ensemble of Seattle, followed by a bilingual movie about a nine-year-old boy who follows his dreams, "Esteban", co-sponsored by the Seattle Latino Film Festival.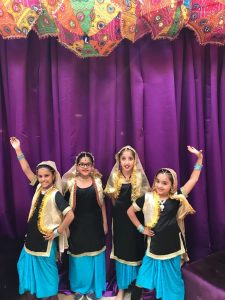 Thanks to a grant from the KCLS Library Foundation, we will be giving away multicultural books. Come and celebrate with us and claim your book! One book per child while supplies last.
In addition to the April 29 DÍA event, many other libraries will have special programming during the week of April 23-30. Please check our online calendar for special DÍA programming.
KCLS invites you to celebrate DÍA and explore the diversity of materials in our libraries. Booklists for DÍA and recommended materials in many languages are available online and can be reserved through the library catalog free with your KCLS library card.