Hey dog owners. You live in the Pacific Northwest where it is cold and rainy. But despite the chilly wet of a long dark fall, Fido still needs his morning and evening sabbaticals. If you are an apartment dweller, you may be braving the out-of-doors in your galoshes even more frequently. Don't go it alone! You can load a downloadable audiobook from Overdrive or OneClickdigital onto your smart phone or mp3 player to keep your mind off the wet while Fido puts his mind to his own business. 
Dog On It by Spencer Quinn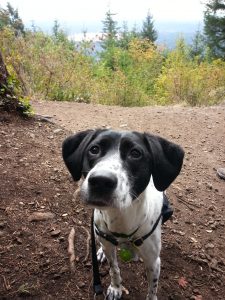 Think your dog is pretty smart? Maybe smart enough to catch a thief?  Try listening to the Chet and Bernie series by Spencer Quinn starting with Dog On It. The novel is a funny pseudo-noir mystery series about Bernie, a private detective and his dog, Chet. Written from Chet's perspective, and with Bernie's own quirks, this is the story of two loveable characters who go on engaging capers that will provide a worthy distraction on wet evening walks. You may find yourself taking Fido on a couple of extra trips around the block to listen a while longer. If you enjoy the book, you can spend more time with Chet and Bernie as the author has eight titles in the series! Book number two is called Thereby Hangs a Tail.
Rumo & His Miraculous Adventures by Walter Moers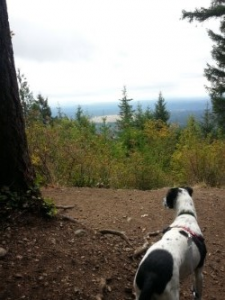 This novel also casts a dog as its hero. Well, a sort of dog/deer-like creature called a wolperting who lives in a fantastic and occasionally dark, Seusian sort of world and wields a talking sword named Dandelion. You can spice up your mundane neighborhood sidewalks with his adventures in Zamonia, the weird world of Walter Moers. Moers is a German writer and illustrator who gives Terry Pratchett and Douglas Adams a run for their money in quirky worldbuilding. Rumo only stars in this book, but Moers has several other novels set in Zamonia. The audiobook has good voice acting, but be sure to grab a copy of the book sometime to check out Moers' magical illustrations.
Rumo & His Miraculous Adventures

The Midnight Plan of the Repo Man by Bruce W. Cameron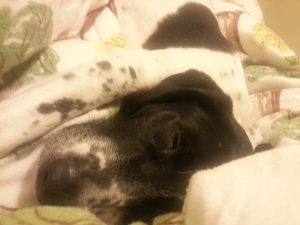 If your dog is less enthusiastic to take a walk than you are, you will be able to relate to Ruddy McCann, repo man. Ruddy is the owner of Jake, the worlds most lazy basset hound. Unlike some of the other fictional pups on this list, Jake isn't the protagonist of the story, in fact Jake doesn't physically do much at all besides sleep. But he still has a big part to play for Ruddy. The narrative begins with Ruddy having a dream of a murder. Then he starts hearing a voice in his head. A voice of a man who has been missing for years, a voice of a murder victim. And if Ruddy can stop being a jerk to everyone but Jake, he might just be able to solve the murder and protect the people and the dog he loves. Even if your pup isn't enthusiastic, Cameron's quirky, laugh-out-loud mystery is ready to take a walk with you.
The Midnight Plan of the Repo Man

Rabid: A cultural history of the worlds most diabolical virus by Bill Wasik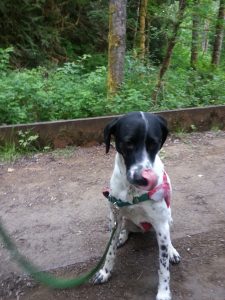 Is your dog afraid of laughter? Perhaps you just want something of a more serious and perhaps macabre nature to listen to on your walk. If so Rabid is the book for you. This nonfiction title is a captivating listen that details the history of rabies and its cultural impact on humankind and her relationship to her best friend. This book is not for the squeamish, I personally needed to skip the section describing how vets need to decapitate a deceased dog suspected of being infected. But it is full of the social context of a terrifying disease that turns both man and animal mad. A great listen for fans of Richard Preston and his books about the world's most harrowing diseases.
If none of these titles will help you get through your wet walks, get a personalized recommendation from a librarian by visiting your library or requesting a Book Match!
Need help getting started with OneClickdigital or Overdrive? Visit your local library with your smart phone for help getting set up or call the experts at Ask KCLS at 425.462.9600 or 800.462.9600.