UPDATE: Today is the day!
SATURDAY, May 7th:
The children are parading,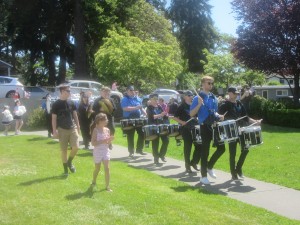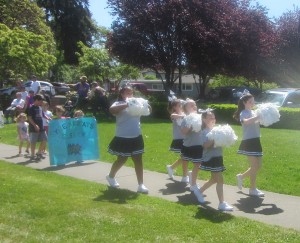 the jazz music is playing,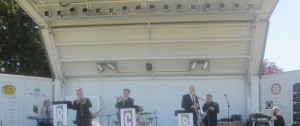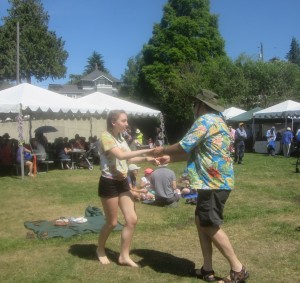 and the people are enjoying local food vendors,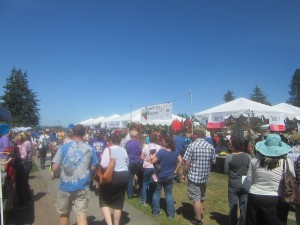 the sunshine,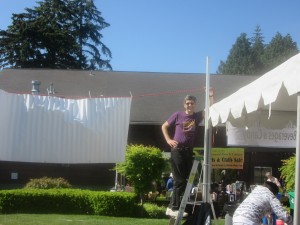 the arts & crafts, the book sale,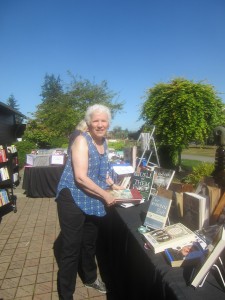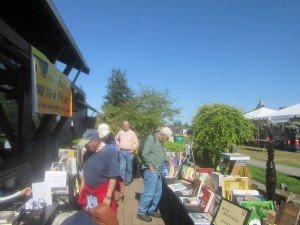 and the company of friends and neighbors.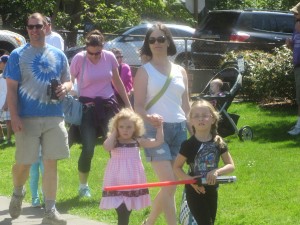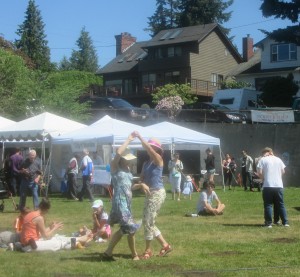 The festival runs until 5pm -- come to the Beach and join the fun!
FRIDAY NIGHT, May 6th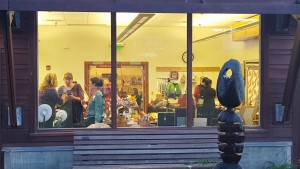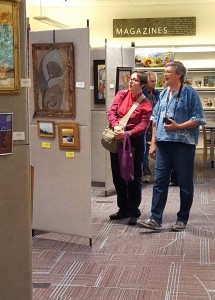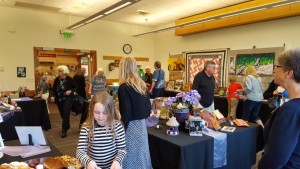 THURSDAY, May 5th: Volunteers are scurrying around the Richmond Beach Library tonight, hauling colorful creations hither and yon, consulting and scurrying again, as they find the perfect spot to display each unique piece to delight the eye.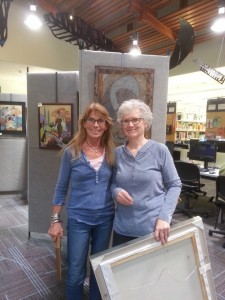 The Richmond Beach Strawberry Festival will be kicking off on Saturday, May 7th in the park surrounding the  Library.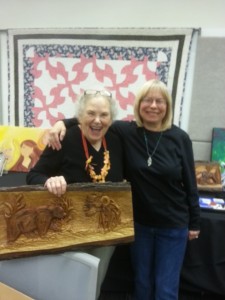 The festival includes live music, food vendors, a sale of Unusual and Amazing Books, and tons of fun for the family.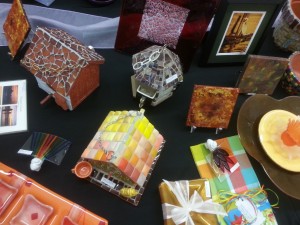 .
Inside the library, the Arts & Crafts sale fills the meeting room--and the rest of the building.  Each year, we scoot aside the furniture to let the creativity in.
Proceeds from the sale benefit the Friends of Richmond Beach Library, who support library programming for adults, teens, and children throughout the year.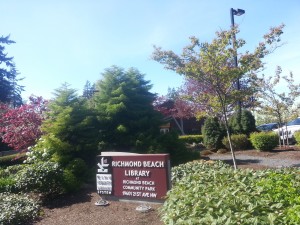 Come and join the fun!
Friday, May 6th, 6-9pm  Artists' Reception and Show inside the library
Saturday, May 7th,  10am - 5pm  Arts and Crafts Show, Book Sale
Noon to 5pm Strawberry Festival in the Park