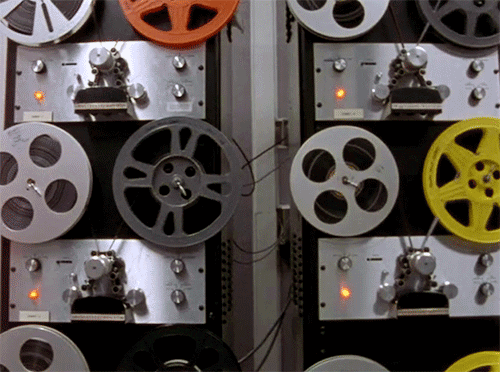 If you're a bibliophileopens a new window, you probably already think the Library of Congressopens a new window is incredible. But did you know that the Library of Congress (LOC) is also an excellent resource for cinephilesopens a new window? Prime example: the Library of Congress has a National Film Registryopens a new window, which adds to its list 25 films each year, "showcasing the range and diversity of American film heritage to increase awareness for its preservation." That means that, each year, the LOC adds 25 more films that we are guaranteed will be preserved forever. In a culture where some say film is dyingopens a new window, this means a lot. With the addition of these 25 filmsopens a new window, the National Film Registry now has 700 films on its list. Here are some highlights from the list of new additions that you can check out from your library or stream at home with hoopla.
Madonna fans probably know what "vogue-ingopens a new window" is, but the dance (dare I say phenomenon?) actually originated with some badass drag queens in Harlem. This 1990 documentary follows the competitive ball cultureopens a new window that evolved among New York's "underclass" drag queens during the late '80s/early '90s. The dance, the costumes, and the rich culture of this movement really shine through in the film, and at several points, I found my jaw dropping at the fierce, stunning spectacle of it all.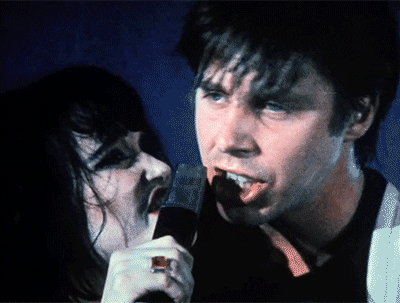 The Decline of Western Civilization Collection (also available to stream on hooplaopens a new window, in three parts)

The Decline of Western Civilization is a documentary trilogy about the 1980s punk scene in Los Angeles and is essential viewing for fans of Black Flagopens a new window, Xopens a new window, Germsopens a new window, and other iconic punk acts of the late '70s/early '80s. Decline caused some controversy when it was released, and in 1981, the L.A. Police Chief wrote a letter demanding that the film not be shown again in L.A. For fans of punk, or curious parties, this is a unique peek into the burgeoning punk scene in 1980s L.A. and contains exquisite live performance footage.
Steamboat Bill, Jr (also available to stream on hooplaopens a new window)

Steamboat Bill, Jr. was a total flop at the box office in 1928, but today it's regarded as a comedic masterpiece of the silent era, and the most iconic scene (pictured left) has been referenced and replicated in numerous comedies since (most notably, in my mind, on an episode of Arrested Developmentopens a new window episode entitled "The One Where They Build a House").
Find a complete list of the recent additions to the National Film Registry that are available through KCLS hereopens a new window!